ECP5 is a great FPGA, it was reversed in Trellis, it's bigger than ICE40 that was reversed before in icestorm project. And it have lots of cool stuff like
multipliers
serdes
25klut min (85 max)
and lots of memory bits
But ECP5 board available on the web are little bit expensive (if you have nothing to do with it ;). Even the OrangeCrab will be about 80$ minimum (but with DDR3 and USB on it).
There is a rumor on the web that this leds display board include an ECP5 :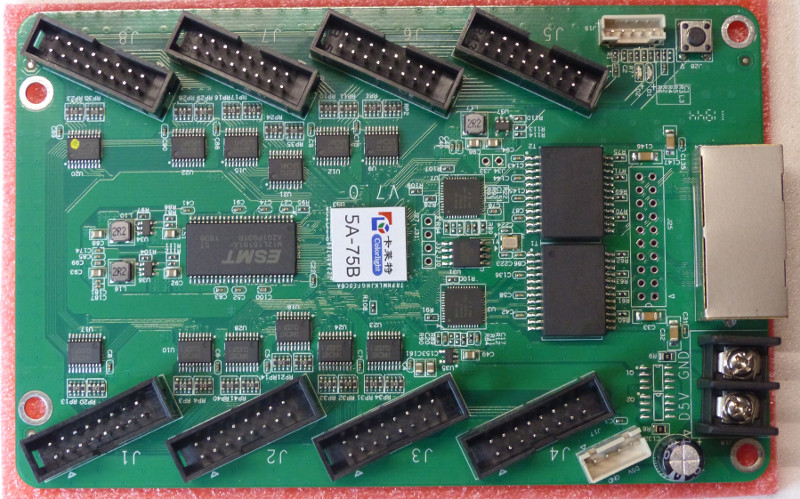 It's really interesting, because this board cost only $15 ! With the dual SDRAM (M12L16161A) provided and its dual gigabit ethernet phy (Boardcom B50612D B1KMLG). For this low-cost price I order one of course.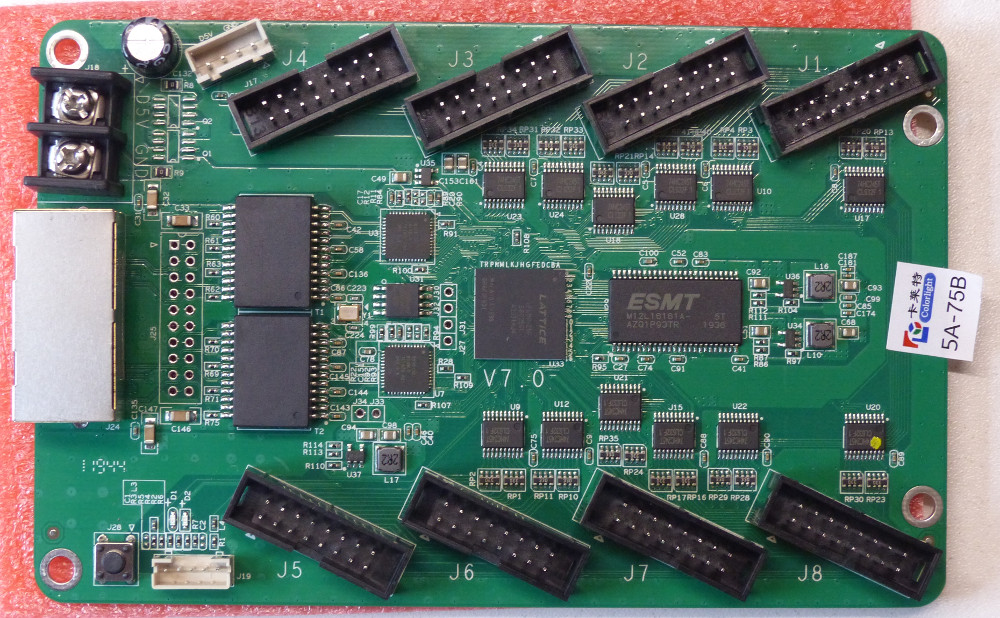 I just received it and if we remove the sticker we see a Lattice ECP5 ( LFE5U-25F-6BG256C).
\o/ It's a really lowcost ECP5 dev kit !
But without schematics. Mike Walter began to reverse it and document the board on its github project.
[This article will be edited as I progress]